I want to send out a BIG Thank you to the sites that have sent me readers. I always appreciate when I get an email that says "I came over here from so and so's blog" or anything that lets me know that someone was referred by another site.

From this month on I am going to recognize the top three Linkys.
The top three from the past month are:


Comfy in the Kitchen Featured our
Peanut Butter Cake
from a few weeks ago. Thank you Comfy in the Kitchen.
I have always liked this blog. I love the idea of it and all that I find there.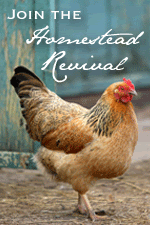 I join in weekly in their Homestead Barn Hop. I don't have a big piece of land to completely homestead on, but I do all that I can with the yard that we do have.
Here are a few of the others: